5 Years ago I started The Unique Geek (then Once in a Blue Moon) with a bucket list to participate in a writing challenge. Since then I have added so many categories. I have started 6 fan fictions, written a book review, posted room decor ideas, offered gift ideas, and shared many themed party ideas. 2018 has been full of changes for me, especially in the last few months. The two main stories on my blog, The Gotham Enigma and The Phantom Jedi, have both faced changes and plot adjustments.
So today I thought I'd give y'all an update on my bucket list from 2014 – and my new bucket list for 2019.
My Bucket List for 2014 – with updates
Learning How to Use Photoshop®: I feel like I have met this goal – I have my own graphic design business and am studying graphic design in college.
Moving from California: My family has moved from California and I am going to college in the mountains, which I love.
Finding a Wii® Game that I will Enjoy: I found one! It is called XenoBlade®. It is fun and has amazing graphics!
Buying the LEGO® Bat Cave: I eventually decided my money could be better spent on other LEGO® sets and things. However, I have built some cool bases from the pieces and platforms I already have.
Finishing at Least One of The Novels I am Writing: This is something I am still working on…
Blogging at Least Once a Day on My Blog: While an admirable goal, this one is no longer realistic for me – especially during the college semester. I try to aim for once a week and go from there.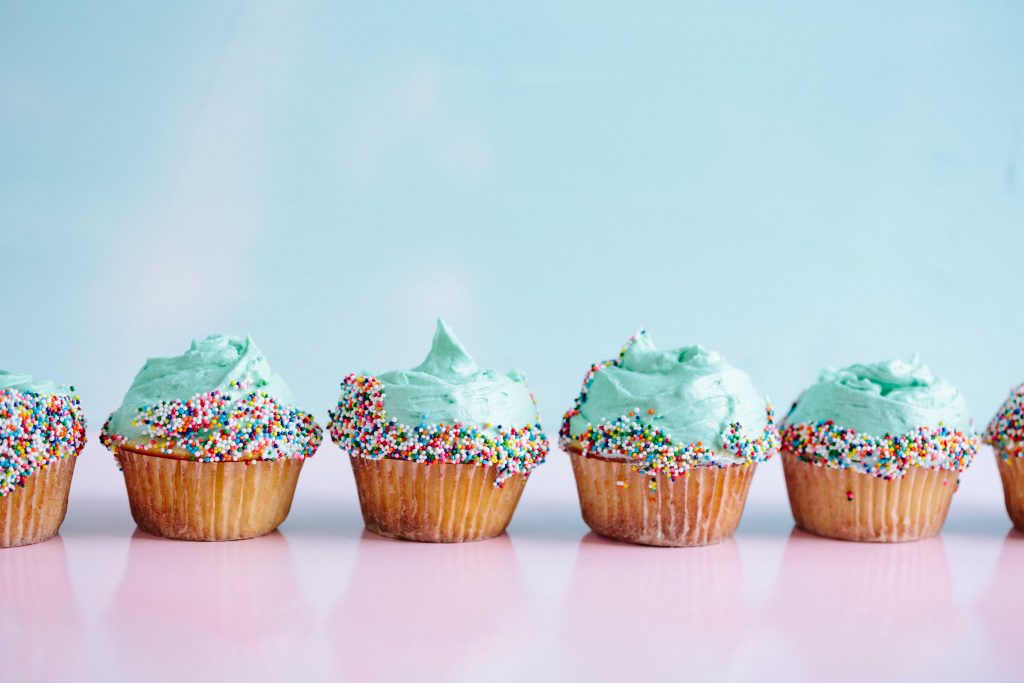 My Bucket List for 2019
Finish 1 First Draft: I am currently working on 8+ creative writing projects. I would like to complete one before the end of 2019. It might be a bit of a reach to hope for this given my current record of 0/8+ finished… But a girl can dream, right?
Post 5 Poems: As you may have noticed, I added a new category of posts not too long ago: poetry. This fall I started writing poetry to help me express my emotions. When I would get frustrated, sad, angry, confused, etc I would write how I felt. Most of the poems I have written probably will never make it on my blog, but a few will.
Add a New Category to The Unique Geek: I am always ready for new ideas for what kind of content to share with y'all. Having 1 (or more) new category(s) of content by 2020 is pretty realistic for me. In 2018 I have added at least 2. Cannot wait to see what I will come up with in 2019!
Improve my Digital Drawing Skills: I love being able to illustrate character designs and scenes from my stories. So one of my bucket list items is to learn more and get better at drawing.
There have been many amazing moments in 2018 here on The Unique Geek, so here are my top 5:
1. Destiny: Eidolon
My Destiny fan fiction, Destiny: Eidolon, was started on 1/24/18. My favorite moment from Eidolon is this quote from the main character: A Nightstalker's Shadowshot does not need to be accurately shot to be useful, nor does it rely on timing. A Void Anchor can lie in wait to trap its targets in its binding pull or spring forth suddenly to envelope its targets in its suppressive snare. A good Nightstalker knows when to use both strategies. An experienced Nightstalker is able to do both at once. A quick save and a unsprung trap is a fireteam's best weapon. Warlocks have their Rifts, Titans their Barricades, and the Hunter their Dodges. But the Hunter, The Nightstalker, is the only one who can both trap and eliminate with a single shot. I often wonder why so few hunters choose to follow the Nightstalker's path, for its versatility is unmatched by the other classes. ~ Zara Adi
2. The Phantom Jedi
My Star Wars fan fiction has had many good moments this year, but my favorite foreshadowing moment is from an interaction between Bail Organa and Acacia Alta Rau in Episode 7: Oracle:
"Satisfactory, my young friend?" Senator Organa inquired cheerfully, returning her smile.
"Very. Thank you for making the arrangement, Senator. I am once again in your debt." Acacia replied in a similar tone.
"Never speak of debt to me, Acacia." Senator Organa responded his tone and expression turning suddenly serious. Acacia's eyes sought the floor and the memory of the attempted assassination she had thwarted almost at the cost of her own life came before her eyes as if it had been yesterday.
"As you wish." Acacia acquiesced quietly returning her gaze to the view before her.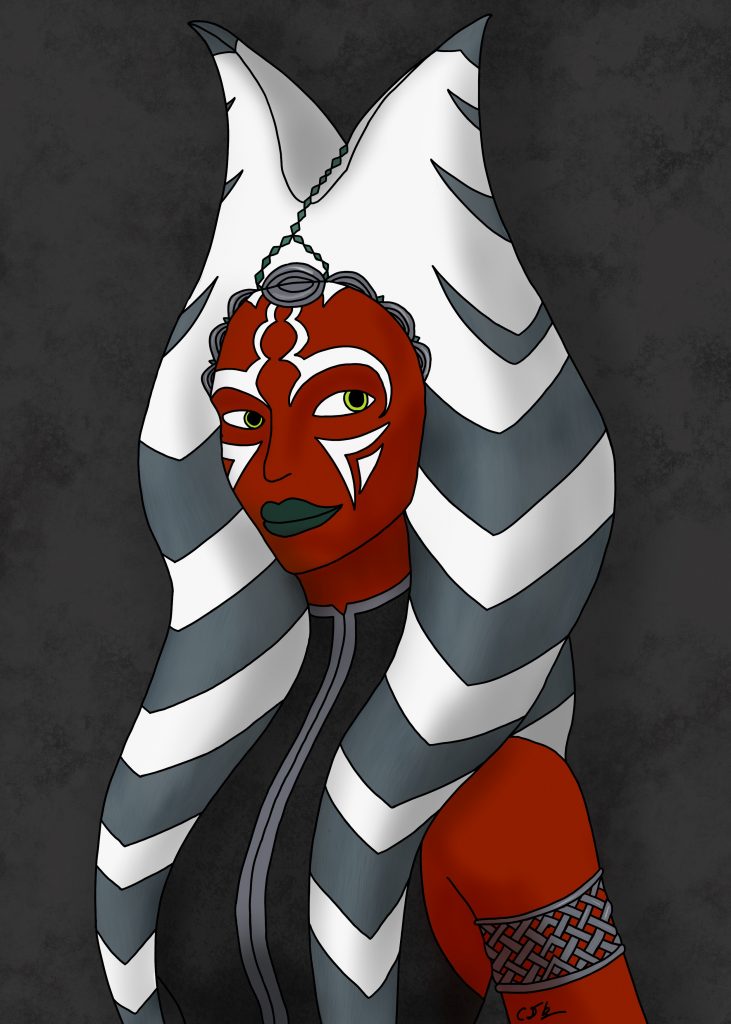 3. Meet Atari
One of sub categories I have for my fan fictions is called Character Files. It is where I post the thoughts behind the character's creation and their backstories. Meet Atari is about the Togruta Jedi Healer Atari: A trained Jedi Healer, Atari was rescued from slavery at an early age by Ibris Rau (Acacia's great uncle) and taken in by the Jedi sect lead by Master Altis. I had a lot of fun drawing this character and I couldn't wait to share it with my readers. It is one of my favorite finished drawing from 2018!
4. The Unique Geek's Review of Star Wars: Thrawn by Timothy Zahn
I had a lot of fun writing this book review for my college writing class. Thrawn is one of my favorite Star Wars characters, and in consequence the book is one of my favorite books ever. I love this quote from the book that I opened the review with:
"A great tactician creates plans. A good tactician recognizes the soundness of a plan presented to him. A fair tactician must see the plan succeed before offering approval. Those with no tactical ability at all may never understand or accept it. Nor will such people understand or accept the tactician. To those without that ability, those who possess it are a mystery. And when a mind is too deficient in understanding, the resulting gap is often filled with resentment." ~ Grand Admiral Thrawn, Star Wars: Thrawn
5. Dreams
This is a poem I wrote and used to start a new category of posts. As I mentioned above, poetry is a good way for me to work out my emotions and express my ideas. Playing with words and symbolism is so much fun. Dreams was my first poem and is one of my favorites.
What are your favorite moments from 2018?