Over the last several years, I have drawn a lot of concept art. It is an important part of my writing process. From costumes for The Gotham Enigma's Nighthawk, to scene ideas for my books, I have put many of my ideas on a paper or digital canvas. But why is that important for my writing?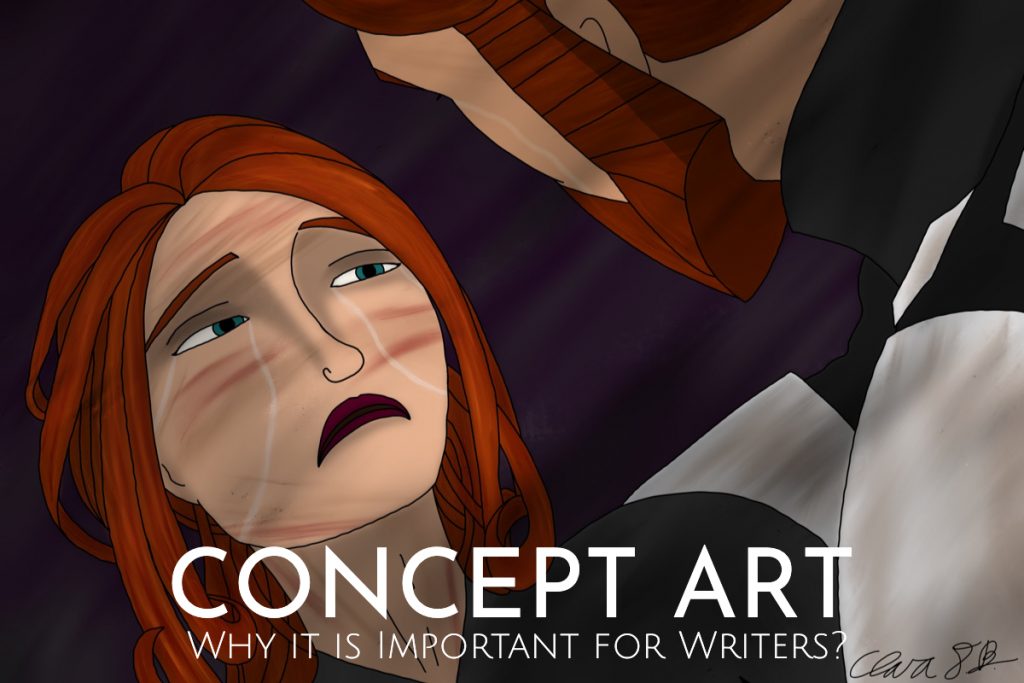 To be honest, it might just be my writing style. When I start developing my story, it is all in my head. Sometimes I don't even write down character names. Instead, I imagine what it would look like. In fact, if you came upon me unexpectedly you might hear me working out plot twist and conversations out loud. Therefore, not being able to close my eyes and see my characters can be a serious problem. Having my characters jumbled? Even worse.
That is why most of my art are outfits. When I start creating these outfits, I have tons of ideas, not all of which will make it into the final product. As the story development goes on, I add on more ideas and a few requirements. I might draw multiple pieces of concept art before I pick or draw the final one or I might get it on the first try.
The thing is, concept art is a very important part of my writing. Concept art can help you sort the ideas and images in your mind.
Concept art is a form of illustration used to convey an idea for use in films, video games, animation, comic books or other media before it is put into the final product." ~ Wikipedia
It can also be very useful in conveying your ideas to someone else. Whether it be outfit ideas, location ideas, people ideas, or cover art, concept art can help you visualize your writing.
Check out the concept art gallery for Acacia Drii, the main character of my Star Wars® fan fiction.