(I make a commission for purchases made through links in this post.) This time last year I was preparing for my freshmen year at Bluefield College. When it came to creating my necessities list, I googled "What to take to college" and "What not to take to college" and used the articles I found along with the list my college provided to jumpstart my list. Now that I have gone through two semesters of dorm life, I have a better understanding of what I will actually use next semester.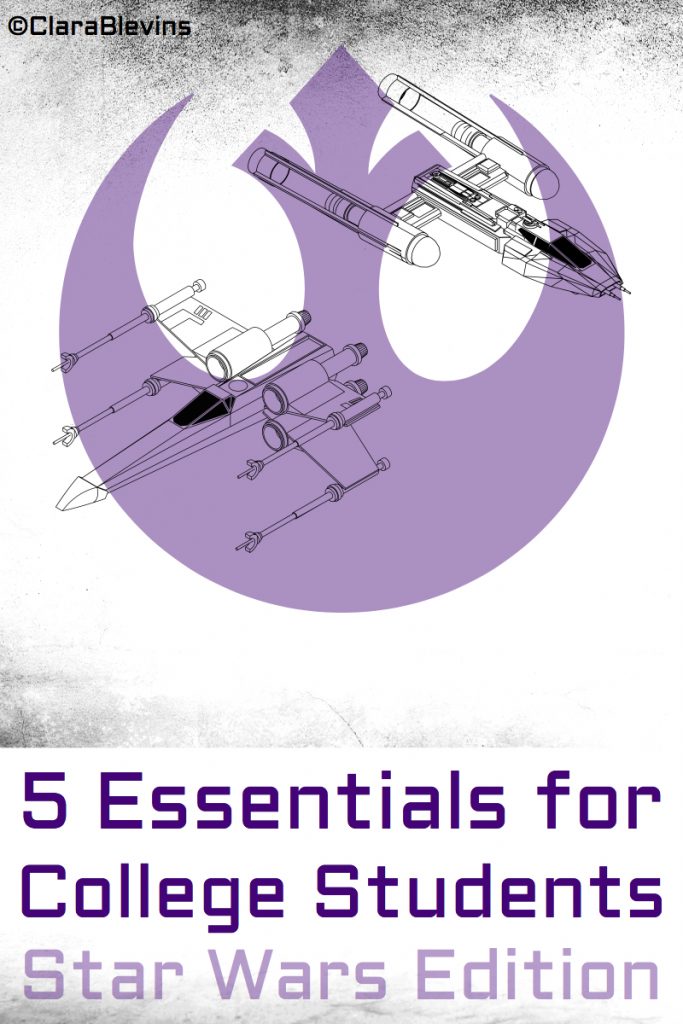 Using that knowledge, I came up with this list of 5 Star Wars themed essentials that every college student needs. If all goes according to plan, this will be the first of many geek-themed college essentials posts!
Need more ideas for decorating your Star Wars themed dorm room? Check out my post 20 Ideas for Decorating a Star Wars Room!
This was posted as part of The Unique Geek's third annual Star Wars Month series!