(I make a commissions for purchases made through links in this post.)
Jewelry is one of my favorite ways to subtly weave my fandoms into my outfit when I am not wearing one of my many graphic ts. Whether its when I am asked to dress professionally as part of a class presentation, or an event I am attending, my Star Wars jewelry pieces are always one of my top picks. Additionally, they are often good conversation starters! Therefore, I have found 20 pieces of jewelry perfect for geeks who love to wear their fandoms at every occasion.
Star Wars
Jedi Symbol Earrings I have these (and the matching necklace below) and I love them. I did have to replace the jewel in the necklace, but I

Jedi Symbol Necklace and Earrings Set pic from Star Wars Day

would still buy it again.

LEGO Lightsaber Earrings These are super cute and come in so many colors! I got the light blue and I wear them all the time 🙂
Rebel Necklace I have this necklace (still haven't gotten the matching earrings) and it is my main default when I want a silver necklace to wear with an outfit.
Marvel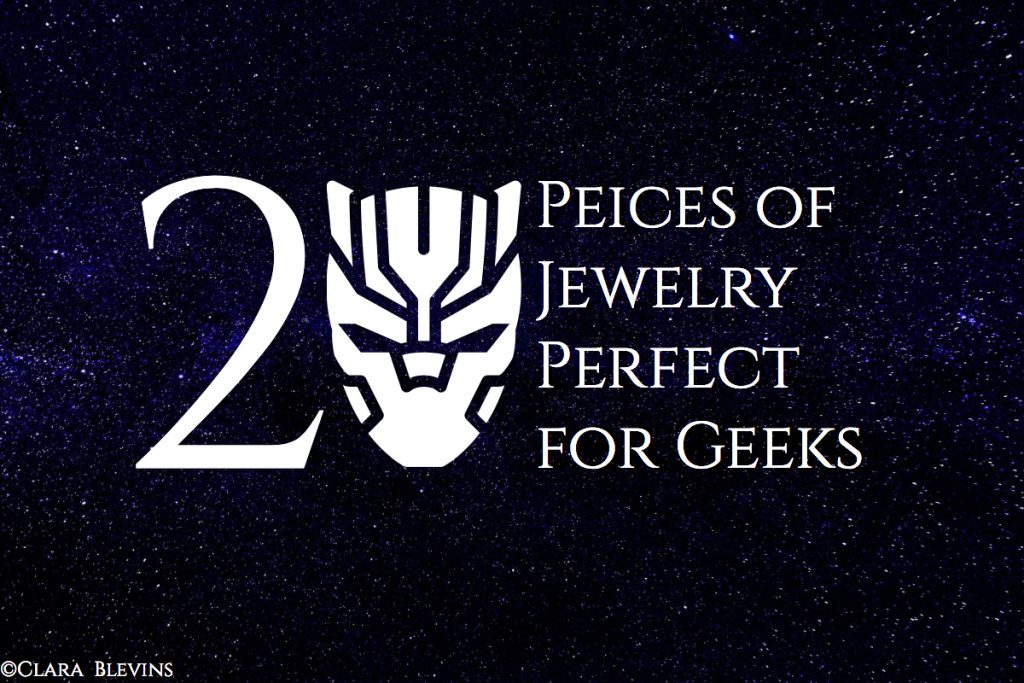 Doctor Who
DC Comics
What is you favorite piece of geek jewelry?
Need more ideas? Check out 20 Gift for Teen Girls: Geek Edition!