"What if I could see Though Walls?"
Most people dream of seeing through walls at some point in their life, and I did a few years ago. To be honest even if I could see through walls I am not sure it would be a good thing by itself. There is not much you can do in everyday life (at least not mine) that seeing through walls would be even remotely useful for.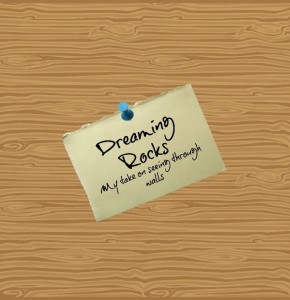 However, if I was a superhero it might be
different….
"'Check, your move.' The two friends played chess in the park ignoring the rest of the world, and just enjoying their time together. They didn't get very much free time these days, being superheroes and all. Not that they complained about it. Saving the world in a mask was the best! But time off was something they still liked to have once in while.
'Checkmate!' exclaimed the younger of the two, a young woman about 18 with beautiful brown curly hair. Her opponent a woman in her thirties with strait red hair smiled and knock over her king. 'Good game, Sarah' Nighthawk said as she started to clean up the game.
Just as the last piece was in its place, they both heard an explosion and screams coming from a nearby skyscraper. Ducking into a conveniently nearby ally and dawned their costumes. Rushing to the scene of the explosion, Sarah (the red head) started talking to a nearby police officer to learn what she could about the explosion from his perspective. 
Nighthawk was about to join her friend when she over-heard with her super hearing something a bystander was saying. Glancing in the direction of the voices, Nighthawk saw two burly men walking away and chuckling to themselves.
'Cant wait till the next one! If the rumors are true it'll be that old building down of 3rd street. I think it'll go off soon'  the bigger of the two men said. 
Without a moment to lose, Nighthawk headed to the building which the burly bystander had mentioned, wondering all the while who was blowing up buildings and why.
As you may have already guessed Nighthawk used her x-ray vision to find the bomb, after that deactivating and then finding the criminal behind the explosions felt pretty routine for Nighthawk. She does this kind of thing almost everyday…."
Back to the point…
Other than using it as a superpower, I wouldn't suggest it as a good idea. You could use it to play hide-and-go-seek but if anyone found out you could be accused of cheating, you could also use it to see what you are getting for Christmas but I like surprises…
I have come to the conclusion that being able to see through walls is not something that I could want in my everyday life. Since I am not a superhero, my thing is to be able to 
sing, draw and write better
. Not only do I enjoy doing those things, but they are very useful to me in the long run.
Nevertheless, I think dreaming rocks!