The Gotham Enigma
Episode 1: Welcome to the Masquerade
The Bat Cave, Gotham City, NJ
"What happened to them?" Diana Prince asked, looking up at the three Robin costumes hanging in cases that lined the wall.
"Jason wasn't ready and was to headstrong to recognize his own limits. Clara and Richard. . ." Bruce Wayne started to explain but as his mind traveled back to the day that they had left he trailed off. The memories brought back a pain he hardly ever let himself feel.
"Incoming." Alfred commented casually from where he was working on the Batmobile. Looking away from his apprentice's costumes Bruce saw a very angry Amanda Waller walking quickly towards them.
The rest of the Justice League, as the press had started calling them, stood looking at various things in the Bat Cave. Barry Allen was taking great interest in the lab equipment, Clark Kent in the souvenirs, J'onn Jones in the technology, and Hal Jordan in the many bat-themed vehicles.
"Where are they?!" Waller demanded, glaring at Bruce who returned her glare with an amused smile.
"If I knew, we wouldn't be having this conversation. As it is, you brought it on yourself." Bruce replied turning his chair back to her to type something on his keyboard.
"CADMUS has changed, Bruce, you know that." Waller responded, her tone sounding less vexed and more coaxing.
"If that was true you wouldn't be here. Based on this data dump, you were experimenting with cloning technology." Bruce retorted, pulling up the data on his computer screen for all to see. By now, the rest of the team had gathered around and their expression showed varied degrees of confusion.
"I thought you said you don't know where they are." Waller reminded him, folding her arms and resuming her commanding demeanor.
"I dont." Bruce repeated, turning back around and locking eyes with her.
"I could arrest you on impeding an investigation." Waller threatened half-heartedly, her glare relaxing to a look of annoyance.
"In which case you would have to explain how I have any connection with two vigilantes, and by doing that you risk me telling the world what I know about the mysterious Amanda Waller. And I know your higher ups in the Pentagon aren't willing to take the risk of that information being leaked." Bruce countered triumphantly, clasping his hands in front of him and resting his elbows on the chair arms. Waller just shook her head and walked toward the stairs.
"What was that about?" Hal inquired, looking from Bruce to Waller's retreating figure and back again.
"CADMUS. Something has her stirred up." Bruce replied, standing back up his eyes on Waller.
"But I thought we shut down CADMUS after Lex tried to use it to take over the world?" Barry commented, examining the readings of a vile he had in his hand.
"The Government restarted it earlier this month as a medical experimental program." Bruce explained, his answer receiving indignant sounds from his companions.
"Seriously? Why bother shutting it down at all?" Clark observed, feeling the anger rising within him.
"Politics, that's why. Bruce is right though, something was bothering her." Diana responded, sitting down in the chair Bruce had just vacated.
"Why does that matter?" Hal asked, moving to look over her shoulder.
"Because she isn't easily disturbed." Diana replied as she blew up an image of to darkly dressed people taking on the CADMUS security.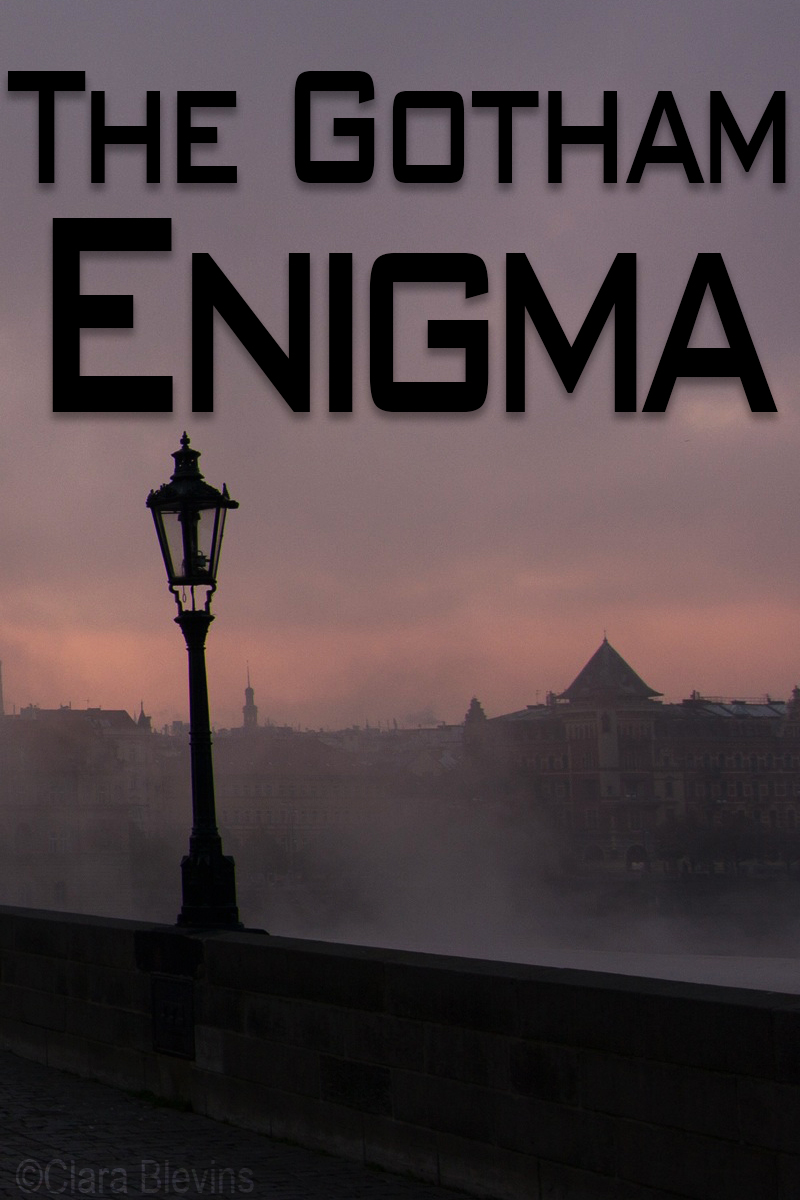 BOP Hideout, Bludhaven, NJ
"How is he?" Richard asked as he came in from sending the dump into the Bat Computer.
"Stabilized. Both he and patient A are sleeping peacefully. Something about this doesn't feel right, Rich. What is Waller up to?" Clara said looking up at her boyfriend questioningly. They had been on this case for months, slowly working through the emotional baggage that their argument with Batman had left behind.
"I don't know, but whatever it is it can't be good." Richard replied slipping his arm around her shoulders and kissing her forehead.
"What about the other facilities?" Clara inquired, indicating the images on her screen.
"I did some digging. It looks like they are all secret CADMUS facilities in one form or another." Richard explained, tapping a few commands on the keyboard to pull up the files.
"Do you see what I see?" Clara asked after studying the files for a moment, a triumphant smile on her face.
"Each one refers to a business in Gotham as the supplier. So?" Richard answered readily, giving his girlfriend an expectant look.
"If I remember correctly, Batman busted them for smuggling illegal goods right before the original CADMUS showed up. They got passed over in the resulting confusion, and are still operating out of the Gotham Port. In fact, I have the address for their warehouse in the landward side of the port." Clara told him, pulling up the gps coordinates on her screen.
"Then what are we waiting for?" Richard asked, grabbing his mask and putting it on.
Gotham Port, Gotham City, NJ
The thug was trembling in evident fear as Richard stood in front of him, arms folded across his chest in a no nonsense manner. Clara stood a few feet away dramatically sharpening her knife with a small piece of metal she had found lying on the ground. Over the last few months, Richard and Clara had been taking turns being the interrogator and the intimidator. They where both quite good at it and their method seemed to be working to get information. They had not come to the point where they needed to carry out their threats.
"I don't know where the shipments go, I'm just the lifter." Said the thug.
"Not good enough" Richard said in a flat tone as he half-turned to signal his partner over.
"Wait! I do remember hearing something about wearin' bug spray 'cause of mosquitos. They had the truck all fitted out like they where plannin' on going through some thick muck to. There's a swamp 'bout five hours drive from here on the mainland, maybe that's where they where headed," the man said as Nightwing stopped in his tracks.
Leaving the man to wait for the arrival of the authorities, the two vigilantes headed for their car. Once they were well on their way back to Bludhaven, Clara closed her eyes trying to process the information they had acquired and make a plan of action. "We can't just walk into that swamp without a plan, can we?" she asked.
Keeping his eyes on the road ahead, Richard answered, "We could, but it doesn't sound like a good idea. We still don't have any idea who is behind all this."
"True Rich, but what else can we do? It's not like we could retrieve any data on where the truck went, the swamp is in a nature preserve." She hesitated. "Unless . . ." And with that she sat up and began typing on her mobile computer.
"Unless what?" Richard probed as the car came to a stop at a stoplight.
"Unless I can get access to the satellite images from the delivery days and check it for similarities." Clara explained, her fingers flying across the keyboard.
BOP Hideout, Bludhaven, NJ
Later That Night. . .
The tall building seemed to sway but she knew that must be an illusion. Buildings didn't move. As she turned to look around she found herself in what appeared to be Gotham though something wasn't right. She slowly got up and continued her inspection of her surroundings. Suddenly her eyes fell upon a small blue gem about the size of a quarter laying on the ground. She instantly recognized it as the one her mother had given her on that long ago fateful day.
As Clara picked it up to examine it further she heard a very memorable sound. The one that had haunted her for years, the one that she had heard right before. . . She placed the gem in her pocket, turned away from the noise and ran.
She was running faster than had ever she thought possible even with her powers. Everything was passing by in a blur. . . The last 10 years flew past her eyes — both the good and the bad memories. As her mind raced, her unseen stalker was on her trail and gaining. . .
Clara shot up into a sitting position her heart racing like a stampede of buffalo. "Phew, it was just a dream." She sighed in relief, flopping back in her bed like people do after waking from a bad dream. As she stared at the ceiling the question that had been bugging her all day came rushing back. Did we do the right thing? Should we have waited for more proof before doing a dump? Should we have gotten him involved at all?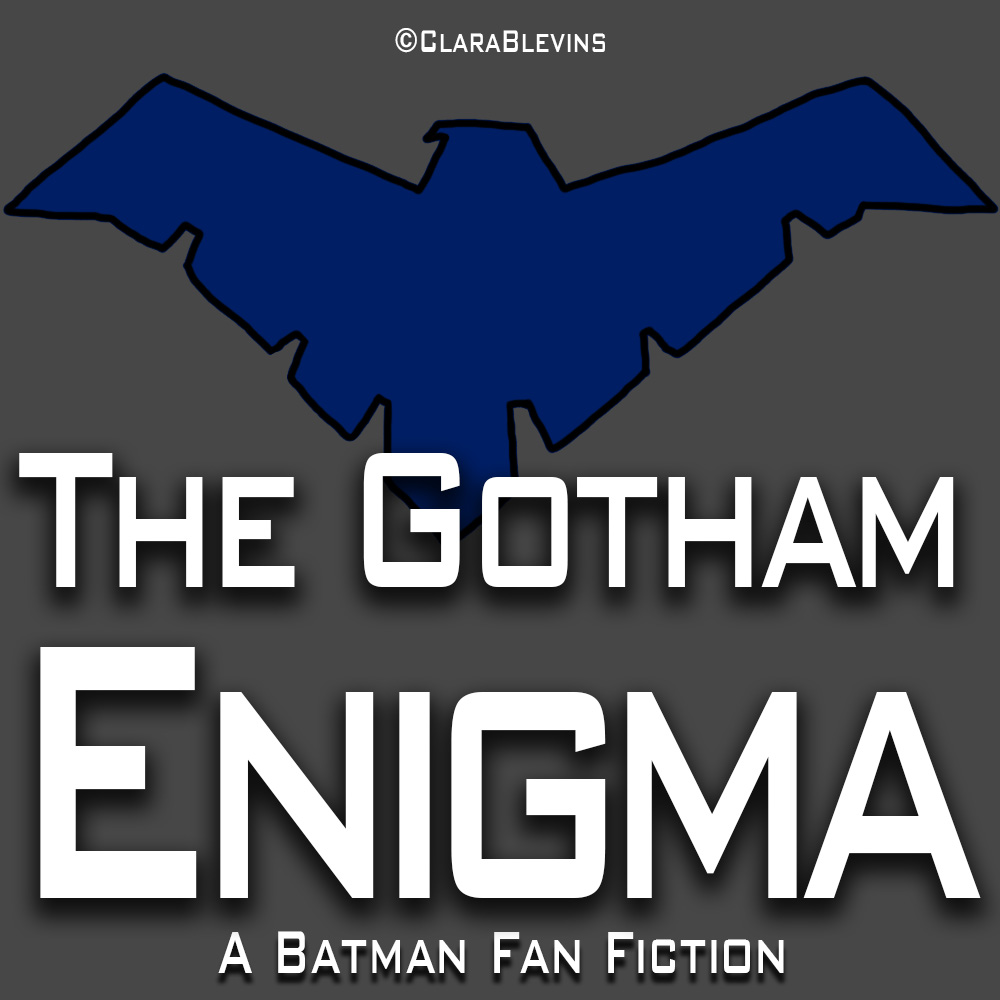 This episode was posted in honor of Batman Day (2016).