Mandalore . . .
Obi Wan Kenobi was emotionally and physically drained from his attempts to heal Acacia. The only thing he could remember was Duchess Satine insisting that he lay down. Opening his eyes, Obi Wan found Satine sitting in a chair next to his bed a data-pad in her lap.
"Satine, its been a while."
"To long Obi."
"Acacia?"
"Is stable, her great uncle is sitting with her right now. The healer says she will make it, though it will take time and patience." responded Satine, her relief and worry mixing in her voice.
"Satine… I can't stay."
"I know." pausing, Satine set aside her data pad, "Obi Wan. . ." she added her voice filled with worry and hesitation as she trailed off.
"What is it, Satine?" Obi Wan asked sitting up and swinging his legs over the bedside, his senses coming up to full alert.
"I shouldn't have questioned you or your duty to the order. I spoke out of anger and pain. I'm sorry." Satine apologized, looking down at the floor between them.
"Don't be, Satine. You pushed me to find answers. Your questions hurt, but in the end they helped me become a better Jedi. I'm the one who should be apologizing for letting the council's wishes to get between us." Obi Wan replied gently, "I should have found a way."
"Not without jeopardizing his training or her secrets. You must not blame yourself for something that was taken out of your hands." Satine soothed him, placing a hand on his arm.
Coruscant. . .
Yoda studied Anakin Skywalker's face as he gave his report. Something was bothering him, but he was doing pretty good at hiding it. Ahsoka was worried and conflicted about something as well, and she was also doing her best to hide her emotions. After the transmission ended, Yoda exchanged glances with Mace Windu.
"Obi Wan is in trouble. That is the only logical explanation for Skywalker's unease given how well his mission went. Did Kenobi tell you who he was helping?"
"No. Worry me, that does. Sensed a disturbance I did, a battle with a great darkness he has fought. A life, hang in the balance does."
"I sense worry, fear, and conflict, the trademarks of the Dark Side. It worries me that he didn't tell you. Do you think we should look for him? If he has been captured or stranded we need to move quickly." Mace Windu inquired, but before Yoda could respond another transmission came through. It was Obi Wan Kenobi. He looked exhausted, and yet somehow more alive than he had since Zegula.
"Master Yoda, Master Windu."
"Master Kenobi."
"Finished helping your friend, have you Obi Wan?"
"Yes." Obi Wan responded distractedly.
"Sense there is more to this mission than you have told us, I do." Yoda probed, noting Kenobi's tension.
"There is Master. The Sith I encountered on Naboo was behind my friend's disappearance." Obi Wan explained making an effort to refocus.
"How is that possible? I thought you said he was dead." Windu asked exchanging another worried glance with Yoda.
"I don't know how, Master, but somehow he survived. However, something was doesn't feel right. Defeating him was to easy. . ." Obi Wan trailed off and sighed in frustration and exhaustion.
"Rejoin General Skywalker, you must. An important victory, he has won. On a new mission send the fleet soon we will."
"Yes, Master." Kenobi answered, bowing respectfully.
Alderaan. . .
Acacia Alta Rau lay on a couch in her safehouse, dressed in a loose white gown and looking forlornly out the door onto the balcony, which was open to allow the breeze to float through the room.
"There is someone who wishes to speak to you waiting in the courtyard. Do you feel strong enough to see him, C?" Ibris Rau inquired, laying a fatherly hand on her shoulder to catch her attention.
"I think so. Has there been any new transmissions from the General?" Acacia asked, feeling odd about using her father's codename instead of his real one.
"Not since the one I brought you two days ago. I will check in with the comm relay ship once your guest leaves." Ibris called over his shoulder as he headed toward the door.
A few minutes later, Senator Bail Organa and his wife, Queen Breha, walked through the door. Bail was carrying a basket filled with tempting delicacies and a bouquet flowers for the invalid.
"Forgive me your excellencies, if I do not rise, but my nurse has strictly forbidden me from getting up." Acacia greeted them with a mix of mock-gravity and amusement.
"No need to apologize, my young friend. I hope you are feeling better than when we last spoke." Bail Organa responded in a similar tone.
"I am feeling better, thank you my friend. Please come, let us not waste a moment of your stay talking about it." replied Acacia and with wave of her hand indicated the chairs her great uncle had moved closer to her couch.
Coruscant. . .
"Kenobi!" Mace Windu's voice cut through Obi Wan's reverie, bringing him back to the council chamber in the Jedi Temple. "Master Kenobi, is something bothering you?" Master Luminara asked, a look of concern on her face. Every face in the room had the same look on it, making Obi Wan wondered how many times it had taken before they had gotten his full attention.
Knowing what the council's reaction would be to what he had on his mind, Obi Wan Kenobi –ever the diplomat– dodged Luminara's question. "We are at war with an army who seems to never tire Master Luminara. I have many things which call for my attention and contemplation," Obi Wan responded quietly, to the raised eyebrows of some of his fellow council members.
"Hmm, yes, tireless they seem. Every day, harder the war becomes. A step ahead, the Sith Lord always seems. Find an answer, soon we must." Master Yoda stated.
"We were discussing the youngling that got exiled just before the Dooku left the order. We believe she may be the answer to ending the war, However, we have no way of finding her. There have been mixed reports of her whereabouts over the last five years or so, but nothing confirmed." Windu added, watching Obi Wan's face for a reaction. None came however.
"We were wondering if you had any leads on her location, since your master had an interest in her and had a hand in her disappearance." Master Mundi finished.
"I know how to find her, if she has not healed sufficiently yet to be back in the field." Obi Wan replied calmly.
Some of the council members were clearly shocked, while others had on their why-am-I-not-surprised expressions.
"Unique, the youngling's powers are. Exiled on false charges, no doubt she was. Knew of and feared her powers, the Sith Lord did. Find her we must, if to end this war we are. Try to prevent her return, the Sith will. Dangerous this mission will be. Skywalker and his young Padawan, help you they will." Yoda told him, not seeming to have heard Luminara.
A few short minutes later, Anakin and Ahsoka listened to Obi Wan explain their mission. "If you already know where Cias is, then why were we assigned to help you Master Kenobi?" Ahsoka inquired, asking the question that was on all their minds.
"I am not sure, young Ahsoka. Nevertheless, you have been assigned to help me by the council." Obi Wan replied, typing a short note and running it through his encoder as he spoke, "However, I think it would be best if I go to the meeting place alone. I will leave my commlink on, so that you can see and eventually hear the exchange." He explained, laying the data pad he had been using aside and bringing his hand to his chin in his standard thinking position.
"I agree. She or whomever she sends to meet would probably not approach you if we where to accompany you. But, by letting us monitor the exchange we can come to your rescue if it goes south." Anakin finished.
"Yes, but there is one thing. No one but us must now what was said, unless we agree otherwise. I am not entirely sure how she will react to the council's proposal." Obi Wan cautioned his friends.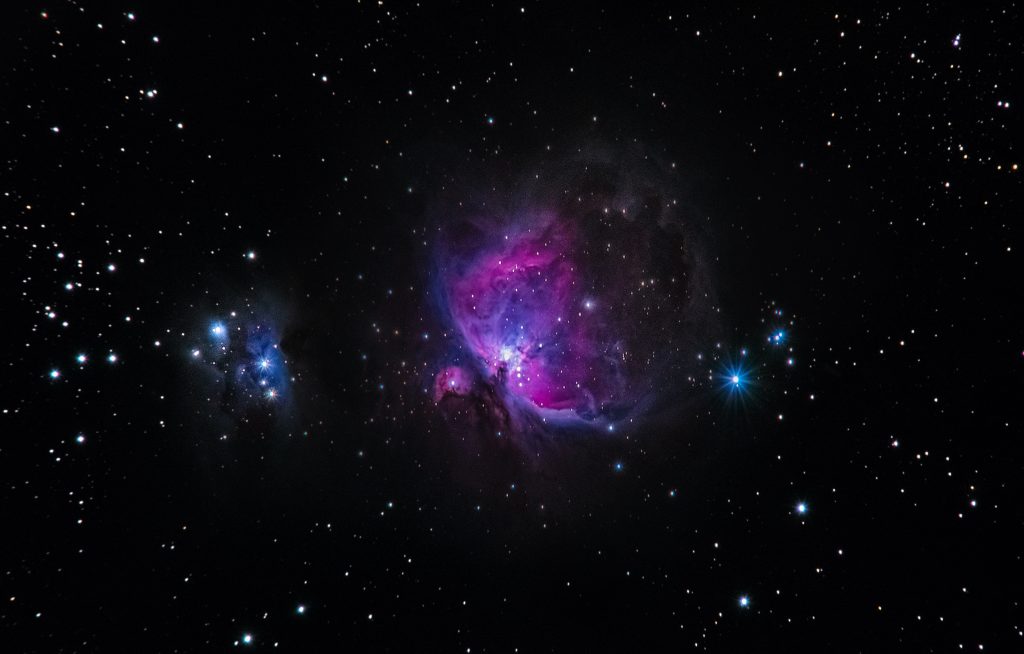 A few hours later, Obi Wan stood in the temple garden as the light of the sun began to fade. Anakin hesitated a moment before approaching his former master. Underneath the calm facade, he could sense deep worry and nagging guilt.
"Is something wrong, Master?" Anakin inquired as he fell joined his master.
"Nothing is wrong Anakin, I'm just worried about Acacia. She's been through so much, and now it appears the Council is going to discover her true identity. How is Ashoka?" Obi Wan explained, his voice betraying his mixed feelings.
"It has been pretty hard to adsorb, Master. I've been trying to give her some space to figure it out for herself." Anakin said, not sure what else to say.
Obi Wan nodded, turning his focus outward as they followed the path under the trees.
"You didn't come here to talk about to ask about Acacia." Obi Wan Kenobi observed after a few moments of silence.
"Actually Master, I came looking for you. There is something I've been meaning to ask you. What happened on the bridge, before you got Pilot 1's message?" Anakin replied studying his friend's face.
"Honestly Anakin, I am not sure. Somehow Maul got into my mind. All I could feel was darkness, dread, and an impression of danger. And my daughter's pain." Kenobi responded a shadow clouding his face.
To be continued. . .
This post was posted in honor of Fan Fiction Friday.
The Phantom Jedi is a Star Wars Fan Fiction. To learn more, click on the image below.