Hyperspace. . .
"So, what did you find out about the Separatist movements in the area?" Acacia called over her shoulder after making sure the holo transmitter was properly connected.
"In the general area of the General's last transmission relay, there has been three planets on communication lockdown under Separatist control. Only one of those has the capability and facilities to create advanced weaponry or systems for a level of warship capable of making fleets disappear. I have activated our team on Chialo, but it might take some time for the report to come in." Pilot 1 answered, touching a few buttons on a data pad before handing it to someone off screen.
"Good. Prepare the salvage teams to move in after the Republic leaves the area. If there is any evidence they don't find, I want to know about it. And remind the teams to be careful, Pilot 1. Eventually the Separatists are going to connect the dots." Acacia ordered, turning her chair to face his holo.
"I will, C. See you soon."
"May the Force be with you"
Battle above Kot'tur. . .
"Where in the galaxy is Acacia with our reinforcements?" Obi Wan muttered as he flew through the chaotic space battle in pursuit of a Separatist fighter. "Admiral, what is our status?"
"The Separatists are blocking all our transmissions. Even if we do get something through, it'll be one-sided." the Admiral replied his voice sounding strained even through the static.
"We have to try, Admiral." Kenobi replied gritting his teeth as he barely evaded an attack from on of the vulture droids on his tail.
Bridge of the Waverider. . .
Acacia arrived in the command center to find Anakin, Ahsoka, Rex, and 2 clone officers standing around the round holo-table with the tactical holo-display on. The captains of the other ships in the fleet had also joined them via holo-transmissions.
"What do we have to go on, gentlemen?" Anakin had just asked as Acacia joined them around the tactical holo.
"Not much, General." One of the strategic advisors, the clone Edge, answered.
"We know where Kenobi's fleet was last time we had contact with him. We also know that most of the known enemy fleets are busy elsewhere. However," the other clone advisor, Ryfe, informed them but was interrupted by a clone technician at the communication center.
"Incoming transmission from the Dauntless!" the clone technician reported, putting it play on the holo-table.
At first it was just static, but then a voice broke through along with a flickering image.
"…This…is…Obi Wan Kenobi…can your read me. We are in desperate need…of reinforcements. The Separatist fleet..was much larger…than anticipated…"
"Can we get a better signal?" Acacia asked as the transmission faded back out.
"I am sorry Ma'am, the signal has been blocked." the clone technician replied, looking at the screen of his computer after giving her a slightly confused look.
"If they are really under attack by a larger force than expected, communication may not be our only problem." Anakin observed turning back to the strategic display before him.
"I agree. Can we change our course as to come behind and underneath where a larger attacking fleet would be?" Acacia inquired as a plan slowly began to form in her head.
"Probably, though it might require an additional jump. Why?" Ryfe answered tapping a few keys on his data pad to crunch the numbers.
"Under normal procedure, the upper, front, and side shields would be at max, while the lower and back shields would be on low. In addition, there aren't as many cannons on rear side. If we could move fast enough to take advantage of this we might be able to cripple enough ships to regain the advantage." Acacia explained, moving the ships on the holo display to demonstrate her idea.
"We would also have them surrounded, furthering our strategic advantage." Rex added with a note of hope in his voice.
"But will it work?" Edge asked hesitatingly.
"It will." Anakin responded firmly, finalizing the plan.
Battle above Kot'tur. . .
"Sir, a Republic fleet has just arrived behind the enemy. It looks like the Waverider is with them." a clone technician reported over the comms.
"Good. Tell all gunners to press the attack and order the fighters to be careful. It appears they are going to try to destroy the enemy ships from behind." the Admiral instructed the clone technician.
As the enemy flagship began to smoke, the enemy realized what Acacia's strategy was, but by then it was to late. Soon all of the Separatist fleet was either in flames or in pieces.
"How bad is it, Admiral?" Anakin asked his hologram looking a bit exhausted but also invigorated.
"Not as bad as it could have been, General, but we've lost contact with General Kenobi. His fighter last transmitted from this area of the planet." Admiral Yularen answered tapping a key on his data pad to transmit the data.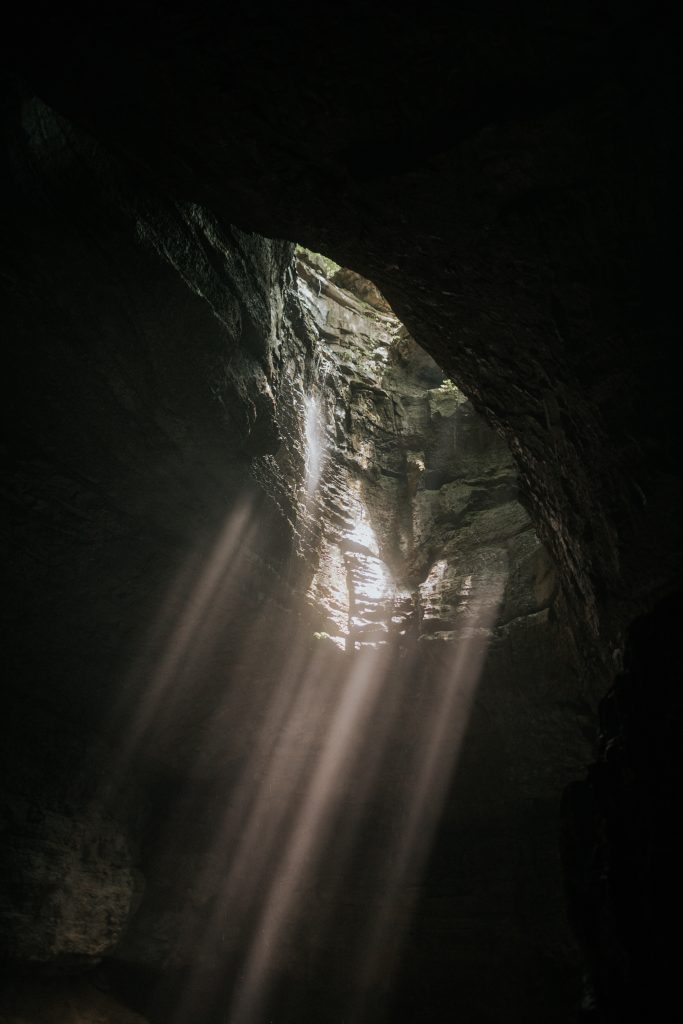 Kot'tur. . .
Acacia and Anakin walked down the Twilight's ramp, leaving behind a very nervous R2-D2.
"So, where do we start?" Acacia asked, scanning the data-pad in her hand. On their way down they had the computer make a terrain map of the surrounding area and Acacia had been familiarizing herself with it for the last few minutes.
"Probably somewhere around that." Anakin replied pointing to the distant trail of smoke as they followed a path around one of the many rock towers scattered over this side of the planet's surface. The wind blew their capes to the right and the whistling sound that seemed to emanate from the pillars added to eerie-ness of the desolate landscape.
"Based on these scans, it looks like this side of the planet must have been the site of a battlefield. It looks like the rest of the planet is a jungle and the planet's surface is quite a bit higher than where we are now. I don't see any mountains or places where we would find natural shelter unless we took a 14 hour walk that way." Acacia reported indicating the blot of the horizon to their right.
"What about unnatural caves?" Anakin inquired as they passed another pillar.
"Looks like an area to the south east was hit with ariel bombs. Based on the hit pattern, I'd say by something of the y-wing class. The odd thing is, there doesn't seem to be any buildings or any other thing they could have been targeting. And based on the pattern, the area was a target. I can't tell for sure from this scan, but there might be open area beneath the surface, or what is remaining of it." Acacia responded, holding the data-pad out for him to inspect.
"It's a good place to start as any." Anakin agreed after looking over the data for a moment.
Later that night, they made camp in the shelter of several pillars and a dip in the land. Anakin watched Acacia as she worked on her lightsaber form with the look of intense focus on her face.
"Is something wrong, Master Skywalker?" Acacia asked without looking at him as she finished the last step in her form.
Anakin wanted to ask about Ibris Rau but instead he asked "Want to try fighting a real opponent?" standing up and taking his own lightsaber off of his belt.
Acacia smiled and raised an eyebrow in an expression that looked vaguely familiar. Within seconds their swords where flying as they moved around their camp.
Acacia opened her eyes slowly, looking at her surroundings. It took her a minute to remember where she was, but when she did she also noticed that Anakin wasn't where he had been when she had gone to sleep. Standing up, she started picking up their gear, sensing that there wasn't any danger. Acacia smiled ruefully as her sore muscles protested the movement.
"Looks like I am not the only one who is sore from our training last night." Anakin remarked as he appeared out of nowhere and shouldered his bag of gear.
"See anything of interest this morning, Master Skywalker?" Acacia inquired, changing the subject.
"No, but The Waverider did. They did a close scan of the area near the smoke and found a concentration of lifeforms." Anakin reported, scanning the horizon as they exited the campsite.
"Do you think they noticed us?" Acacia asked as she to scanned the horizon.
"We will find out soon enough." Anakin replied absentmindedly as he took the lead heading for the barely visible landmark pillar that marked the edge of the bombed area.
"We should make the bombed area in a few hours." Acacia commented, studying the data-pad map again.
"What do you think about the council's interpretation of the rules against attachments?" Acacia inquired after a few moments of silence, the question startling Anakin.
For a few minutes he didn't answer. "I don't understand it. They say that attachments, that love, will destroy a Jedi. That it will compromise our ability to fight the pull of the Dark side of the force. And yet, I feel. . ." Anakin's voice trailed off as he searched for the right word.
"More at peace when a loved one is near?" Acacia suggested, looking to him for confirmation.
Anakin just nodded, keeping his eyes on their destination.
"That is what my father has always said, and it is what I have experienced in my relationship with both my parents, my family, and Cole. They are the only reason the darkness within me hasn't claimed me before now." Acacia explained, saying what Anakin had always felt but never known how to express.
"If it wasn't for … a friend, I would have given into my anger completely the day my mother died. She, Obi Wan, and Ahsoka are the reasons I keep fighting." Anakin admitted, feeling a burden lift form his shoulders that he hadn't even known was there. "I'm glad I am not the only one." he added after a few more paces.
"You and I both." Acacia replied sounding relieved to have talked about.
An hour later they where looking down the entrances the bombs had made into a dark abyss. The planet's suns were behind them, so the emptiness beneath them looked bottomless. However, both common sense and the force told the two seekers otherwise. Silently handing Acacia his pack, Anakin jumped to the top of a pillar that was barely visible in the darkness. The next jump took him out of Acacia's sight, and it took quite a bit of will power not to call out after him.
Anakin arrived at the bottom faster than he had expected, having landed in the upper branches of a tree. Jumping down and igniting his lightsaber, Anakin took a quick look around but saw nothing. Turning off his weapon, Anakin mentally focus on his companion and signaled that she should drop the bags down to him. With a few minutes of each other, both the packs and Acacia joined him in the darkness. Igniting their lightsabers, they started forward. Passing between two more pillars, they arrived in what seemed to be the main walkway. The pillars in this underground courtyard looked like they where in better shape and where placed at regular intervals. Acacia and Anakin discovered later that there where 16 pillars in all. Two sets of 8 flanking the main walkway.
Turning to their left Anakin and Acacia beheld the destination of their journey. Two sets of stone pillars away, a giant doorway stood out against the open expanse of the courtyard. Beyond it they could see a tall tree with a painting on the wall behind it. As they entered the chamber, Anakin and Acacia immediately sensed that Kenobi was close. Setting down their gear by the doorway, they walked in between the much smaller quartz pillars toward the tree.
Around the base of the tree was a pool of water. The platform the tree was on reminded Acacia of something she had seen long ago though she didn't know where. Looking up, they could see the sky through a hole a bomb had made in the chamber roof to the right of the tree. While Anakin studied the paintings on the wall behind the tree, Acacia was drawn to the tree itself. As she drew near, Acacia saw small carvings running up and down the entire trunk. Reaching out as if she was in a trance, Acacia touched the tree's bark. Instantly, flashes of memory clouded her vision. However, she had a distant feeling that she was falling and she could hear Anakin's muddled voice calling her name. Or was it her father?
"We will call her Acacia, for she will bring honor to her family and her people." Obi Wan murmured caressing the child in her mother's arms, an arm around his wife.
"Acacia Alta Rau, for your mother and your people." Satine responded looking lovingly up into her husband's face.
Acacia eyes opened before she even realized they had been closed. "What happened?" Acacia inquired shooting up to a sitting position, knowing the answer even as she asked the question.
"You had a vision." Anakin answered, sitting across from her on the other side of the heat lamp.
Glancing around, Acacia noticed their changed surroundings. "Where are we?"
"House Artiagos welcomes you to our home, Mandalore." an older man greeted them in his own way answering Acacia's question, a couple bowls and mugs on the tray in his hands.
To be continued. . .
This post was posted in honor of Fan Fiction Friday.
The Phantom Jedi is a Star Wars Fan Fiction.